SATIN HOUSING FINANCE LIMITED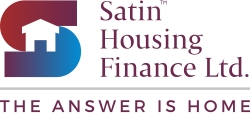 Satin Housing Finance Limited (SHFL) is a newly incorporated on April 17, 2017 as a wholly owned subsidiary company of Satin Creditcare Network Limited (SCNL). The SHFL has its registered office in New Delhi, and have started its operations after receiving a formal approval from the regulator, i.e. National Housing Bank (NHB).
SHFL will be engaged in providing long-term finance for purchase, construction, extension and repair of houses for the retail segment along with loans against residential property, commercial property and plots.
SHFL will offer a suite of innovative and flexible loan products, in sync with customers' needs and at competitive pricing.
SHFL is avowedly a strong believer of complete transparency and fairness in all its dealings and managed by experienced professionals who, as their prime mantra, are easily accessible and are highly committed to excellence in customer satisfaction.
| | |
| --- | --- |
| Year | Financial statement |
| 2017-18 | Download |
To know more, please visit:
TARAASHNA SERVICES LIMITED

Taraashna Services Limited ("TSL") (Erstwhile Taraashna Services Private Limited), was incorporated on May 22, 2012 under the Companies Act, 1956 with the Registrar of Companies, National Capital Territory of Delhi and Haryana. TSL is enabled under its objects to carry on the business of, among other things, the promotion and nurturing of SHG and JLG and linking them to banks and other financial institutions for availing different financial services and to provide capacity building support to SHG and JLG.
SCNL has recently acquired TSL as its subsidiary, pursuant to a special resolution passed by its shareholders on July 30, 2016. TSL acts as a business correspondent for banks & NBFCs and provides similar services to other financial institutions in rural and semi-urban areas. TSL has partnered with seven Principal Partners, including five Scheduled Commercial Banks (Yes Bank, DCB Bank, RBL Bank, IndusInd Bank and State Bank of India) and two NBFCs (Reliance Commercial Finance and IFMR Capital) to provide such services and seeks to expand its association with other banks and financial institutions.
TSL assesses the credit requirement of the members of the groups and evaluates their credit history, their historical and current cash flow and the sustainability of their ongoing economic activities. TSL has also commenced providing business correspondence services for secured loans to small businesses, through its Principal Partners.
As on March 31, 2018, TSL had 184 branches across Madhya Pradesh, Gujarat, Bihar, Rajasthan, Chhattisgarh, Maharashtra, Punjab and Uttar Pradesh and had provided services in respect of gross loans aggregating to ₹6699.24 million. The total income of TSL for fiscal 2015, 2016, 2017 and 2018 was ₹215.60 million, ₹322.65 million, ₹404.83 million and ₹538.29 million respectively.
TSL's business allows the company to leverage on its expertise and knowledge in the financial sector, gained over a period of over 25 years. It also enables the company to be involved in higher ticket size transactions, this experience is expected to have a significant advantage as the company's overall business grows in scale, diverse products are introduced and ticket sizes increase. The acquisition of TSL has also further diversified the company's revenue streams to include fee income, which SCNL believes will add value, further its growth and also act as a hedge against any risks that its microfinance business may face.
TSL seeks to enter into arrangements with various other banks and financial institutions to scale the business correspondent and allied services business and in new product and geographies. SCNL believes there is significant business opportunity and regulatory push in this area, with the RBI actively supporting the business correspondent model as a means to achieve the objective of financial inclusion for all.
To know more, please visit: