HR Initiatives
Driving Success With A Smile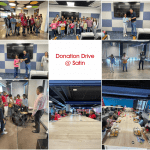 Satin Donation Drive
In collaboration with Save the Girl foundation, a donation drive was organized, where Satinities reached out with open arms to young orphan girls and donated them books, clothes and other old items in good condition. The heart-winning statement was made by a girl kid when she promised to study hard with the will to work with SCNL in her future.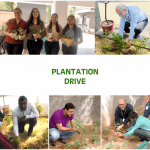 World Environment Day
Satinities have a special love for plants and the green part of the system. The boisterous celebration of the plantation drive held on World Environment Day served as clear evidence of this. The employees shopped enthusiastically from the canopy, selling plants on the premises and planning a massive plant count.

Satin Ki Dhun
An employee engagement initiative for HO employees where interactive recorded sessions are played on the organization's PA system. It is basically done on festivals with both senior and junior level management.

Kahoot Sessions during lockdown
A wellness and engagement initiative for corporate and regional employees to make virtual interaction fun. Playing inter department quizzes for virtual employee engagement and increasing interaction during lockdown.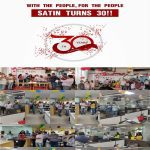 Satin Turns 30
Satin Founder's Day
Thirty years
of existence,
Thirty years
of succeeding amid diversity,
Thirty years
of acquired wisdom and ready for the future!
On the ocassion of SCNL's 30th anniversary a low key affair event was organised with some employee engagement activities to boost the morale of the employees admist the tough times.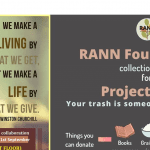 Satin Donation Drive
In collaboration with Rann Foundation, a donation drive campaign was organised for project EKJUT to help the needy where Satinites could donate books, grains, clothes, blankets and other old items that are in good condition.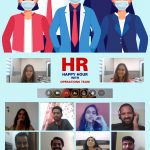 HR Happy Hour
A corporate wellness initiative by virtual team building activity during lockdown due to Covid-19 pandemic, to keep up the team spirit & lift employee morale. Thereby encouraging healthy competition and strong relationship among the team members.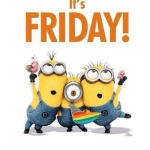 Frolic Friday
To re-brush your knowledge and engage employee on every Friday with enjoyment of meal. HR Team asks 10-15 questions on various topics and every correct answer gets attractive prize.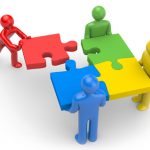 Town Hall
At the tough time of Demonetization, our respected CMD geared up to take SATIN to new heights by sharing his thoughts & expectation in the event - Direct Dil Se.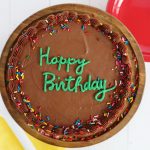 Birthday Celebration
Celebrating Employee's Birthday to make them feel special and honored.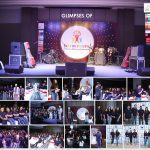 Satin Fiesta
An extravagant celebration for Satinites to commemorate the success of company accomplishments which included, being ranked 38th among the "Top 100 India's Best Companies to Work for in 2022" across all industries, being recognized as "Best in Microfinance Industry" by Great Place To Work Institute – India and Mr. HP Singh on being elected as Chairman of Sa-Dhan.

Women's Day 2021
Women's day at corporate office was celebrated on 8th March'21. The celebrations started well in advance with "Wonder Women Week" appreciation cards that were collected during the week and given to female employees on women's day. The female employees were conferred with titles such as – Satin's Boss Lady, Sunshine, Smiling Face.. and felicitated with Certificates and a gift. The day was followed by an exclusive workshop – Unlock your Wonder Woman.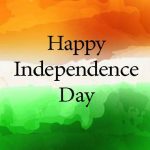 Independence Day
To celebrate the Spirit of Independence, traditional day with Tricolor theme was celebrated with attractive prizes to Best Dress Female & Male.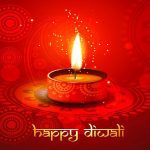 Diwali Mahatosav 2018
Diwali Mahotsav was one of the mega event in its own it encomprises of Rangoli Decoration , Selfie Competition, Best Bay Decoration Award and Best Dress Competition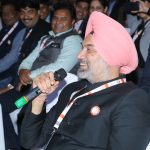 Satin Utsav
A grand event was organized to celebrate & honor the success and hard work that our employees had shown during the tough time of demonetization. The various categories of awards were Long Service Award, Best Employee, Best Region etc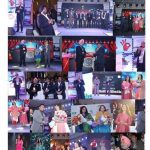 Awards Celebrations
SCNL firmly believes in "Recognition is a key success factor" and in Satin Utsav, we awarded to all great contributors who has taken SCNL to new height.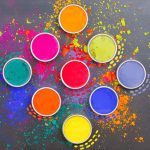 Holi Celebration
Holi is a festival of colors and hence to create the vibrancy in the environment, employees were asked to wear traditional. Games like "bang your luck" were played to celebrate the event. Employees were enthusiastic and good amount of people participated in the game. Almost five team including Pantry was nominated for the game. Gujiya & Thandai were distributed to make event more traditional.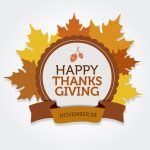 Thanks Giving Day
Thanksgiving is the perfect time to appreciate the people around you and SCNL employees also showered some love and thanked each other for valuable contribution.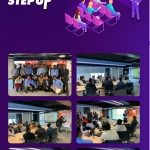 Satin Step Up Program

A training initiative for the Branch Managers to help them move to the next level. It is a 6 day extensive classroom training program that helps employees brush up their leadership and soft skills.

Knowledge Sharing Sessions

An initiative of the HR team to hold Knowledge sessions internally for improving their skills and increasing their knowledge base.

PMS Managers' Workshop

A workshop was organized for the Management team, delivered by our CHRO explaining the detailed process of PMS and how to be a good manager in terms of reviewing and providing feedback.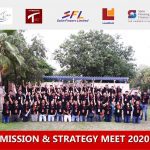 Mission & Strategy Meet 2020
SATIN successfully held its Mission & Strategy Meet 2020 in New Delhi-NCR. Management along with HoD was present to look back on a successful financial year, achieving USD 1billion AUM mark. The management team reported on activities and challenges in 2018-19 and planned activities and goals for 2020.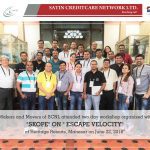 Escape velocity – A leadership development workshop
Makers and Movers of SCNL attended two day workshop organized with "SKOPE" ON " ESCAPE VELOCITY" .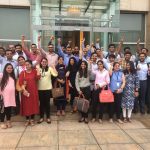 Personal Effectiveness Workshop
SCNL firmly believes that investing in sharpening skill sets of it's employees is like an investment in the organization. When everyone gets better, everyone delivers best.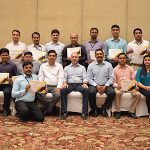 Lead the way
The objective of this program was to help the RMs to develop the essential skills to handle, influence and motivate their team members effectively.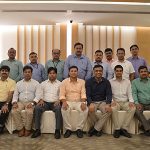 Winning through people

The objective of this program was to learn the difference between leadership & management, emphasizing upon sharp and effective leadership behaviors, empowering, motivating and inspiring the team members by effectively managing work & personal life.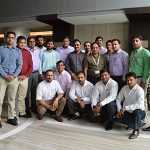 Train the trainer program

This training workshop was developed for all the zonal trainers to enhance their presentation & facilitation skills. Training delivery practice through several rounds of presentations & training sessions.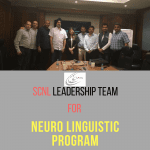 SCNL Leadership Team

NLP assist leaders and management to get ahead of the gain line, is from the advanced language patterns and physiology techniques which reveal the deeper structure of meaning that influences our beliefs, thoughts and behaviour.