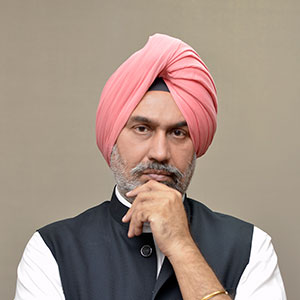 DIN
00333754
Category
Promoter & Executive Director
Designation
Chairman & MD
A law graduate and fellow of The Institute of Chartered Accountants of India since 1984, Mr. HP Singh has over three decades of microfinance experience to his credit and is responsible for pioneering the unique concept of daily collection of repayments of loans. Aside being an expert in lending, particularly in the microfinance field, Mr. Singh also has a wealth of experience across auditing, accounts, project financing, advisory services and company law matters. It is his financial engineering acumen, honed over almost thirty years of experience that has helped SCNL achieve its success in operational strategy and efficiency. Mr. Singh also participated in Harvard Business School's Accion Program on Strategic Leadership for Microfinance in 2009, as well as the leadership program organized by Women's World Banking at Wharton Business School, University of Pennsylvania in 2011. Mr. Singh has been an inspiration right from the very beginning when the company came into being in 1990, till today where he continues to be actively involved in the company's day-to-day operations. Under his leadership, SCNL has grown into one of India's leading microfinance institutions in the North and is poised to further expand its operations across the country.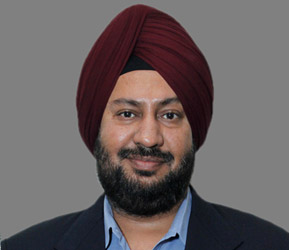 DIN
00332521
Category
Non- Executive and Non-Independent Director
Designation
Director
Mr. Singh hold extensive consumer marketing and finance experience and has developed new methods of credit appraisal and marketing for SCNL as Company Director. Associated with the SCNL since its inception in 1990, Mr. Singh also acted as Managing Director between September 1995 and February 2011.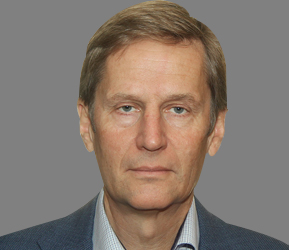 DIN
07123647
Category
Non- Executive and Non-Independent Director
Designation
Nominee Director
Mr. Sletteberg is the Managing Director of Norwegian Microfinance Initiative AS (NMI) and represents the NMI Fund III KS on the board of the Company. With a career spanning 27 years, Mr. Sletteberg has worked with a number of eminent organizations including his last assignment before joing the SCNL board – Executive Vice President at Ferd AS, one of Norway's largest family offices. Mr. Sletteberg holds an advanced degree in International Economic Policy Research from the Institute for Weltwirtschaft, Germany and completed his MBA from the Norwegian School of Economics and Business Administration in Bergen.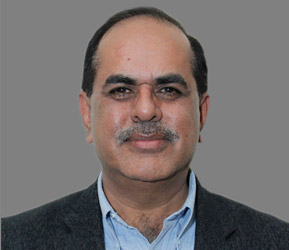 DIN
00333715
Category
Non- Executive and Independent Director
Designation
Director
Appointment Letter
After serving as Executive Director at SCNL, Mr. Sachdeva joined the Board in April 1999 and is now actively involved in evaluating the company's macro issues. A Fellow of the Institute of Chartered Accountants of India, Mr. Sachdeva has previously worked at Apollo Tyres Ltd. and was Vice President of Corporate Finance at the U.K. Paints Group, which controls M/S Berger Paints (India), Rajdoot Paints and Malibu Estate.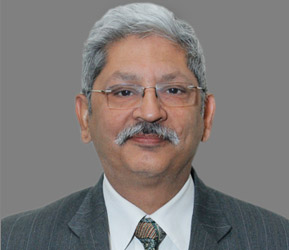 DIN
00840544
Category
Non- Executive and Independent Director
Designation
Director
Appointment Letter
Mr. Mehta is a science graduate from the University of Rajasthan and holds a PG Diploma in Business Administration from Annamalai University. He has also earned numerous other certifications, degrees and diplomas in the fields of cyber law, history, labour laws, auto engineering and human resources. Mr. Mehta joined the SCNL board in 2013 after a versatile career spanning 14 years that saw him working in high-capacities roles across organizations like the RKJ group, Escorts Ltd., Panacea Biotech, Bata India and Eicher Good Earth.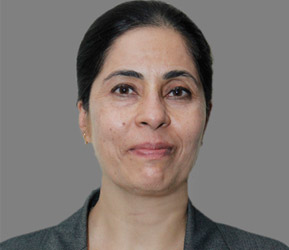 DIN
06674198
Category
Non- Executive and Independent Director
Designation
Director
Appointment Letter
A former Indian Civil Services officer with a doctorate in International Economics from the University of St. Gallen in Switzerland and summa cum laude Masters' degrees from Universities of Berne, Switzerland and Allahabad, India, Dr. Khorana joined the board in August 2013. With a veritable treasure of experience spanning more than 15 years, Dr. Khorana previously worked with the Indian government, before moving to academia and consulting in Europe. Her expertise on international business is renowned across the globe and she has been invited by the European Parliament and the British media to offer her valuable comments on India-related issues. Dr. Khorana has also published extensively in internationally ranked journals, authoring books and contributing chapters as well.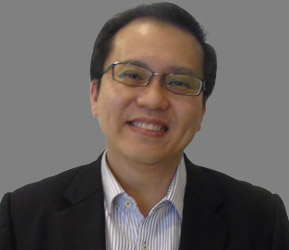 DIN
06963178
Category
Non- Executive and Independent Director
Designation
Director
Appointment Letter
Mr. Goh earned his degree in Economics & Finance at the Curtin University of Technology with a scholarship to his name, following it up with an MBA in International Management from the University of Technology in Sydney. He is the current CEO of a newly incorporated and not-for-profit organization called The Rice Company Limited. Presently, he also acts as the Strategic Business Advisor to M/S Project Innovations, a company offering place management and consultancy services for under-performing properties in Singapore and other parts of Asia. Mr. Goh serves on several boards including Design Council Singapore, Sculpture Square Limited and Board of Assessor for the Inter-Cultural Theatre Institute in Singapore.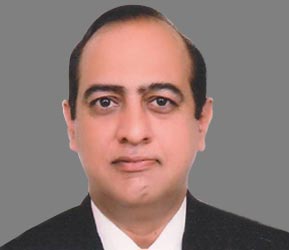 DIN
07033027
Category
Non- Executive and Independent Director
Designation
Director
Appointment Letter
A Chartered Accountant and Commerce graduate of Delhi University, Mr. Bhatia has over 28 years of rich experience across leading corporates, starups and BAU environments, having worked in both sales management and strategy formation. At present, he heads Sales at Antara Senior Living Limited and is responsible for the development of the upcoming community for progressive seniors, the formulation of long term strategy and tactical execution and general management. He also provides consultancy on income tax, corporate tax and corporate law matters to various organizations. In his past career, he has served as Vice President and Head of Strategic Initiatives (Revenue) at Max Life Insurance and worked at companies such as Max New York Life, Vikas Motors Limited, Dinker Portfolio Private Limited, DMA of Citibank N.A. and GE Countrywide.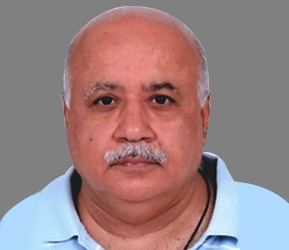 DIN
07361739
Category
Non- Executive and Independent Director
Designation
Director
Appointment Letter
With 31 years of banking experience across leading companies in London and India, Mr. Kalra is extremely well versed in the areas of banking, financial services, investment banking and infrastructure financing. He spent 5 years as the Chief Executive Officer in the Financial Services Company in London, UK and has been associated with various well-known banks and financial Institutions across India and London, including public sector banks. Prior to this, Mr. Kalra served as Senior Vice President in a leading NBFC engaged in providing financial services to corporates (including asset financing, debt syndication, corporate advisory, merchant banking etc.) and support to sister companies within the group with focus on infrastructure projects financing. He holds a Finance MBA from the Faculty of Management Studies (FMS), Delhi University and B.Com (H) from the Shree Ram College of Commerce.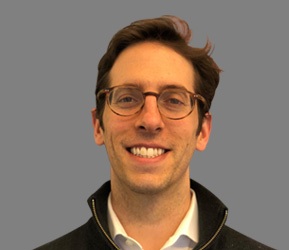 DIN
07858118
Category
Non-Executive and Non-Independent Director
Designation
Nominee Director
A founding partner of Kora Management LP, a global emerging markets investment firm, Mr. Jacobs has worked in the finance and investment fields for over 13 years and is a Chartered Financial Analyst. He began his career in the TMT investment banking group at J.P. Morgan in San Francisco, after earning his B.A. from Harvard College. Before incorporating Kora, Mr. Jacobs worked at Tree Line Advisors in Hong Kong, where he was responsible for the company's research and investments in China, in addition to research in ASEAN, India and Japan.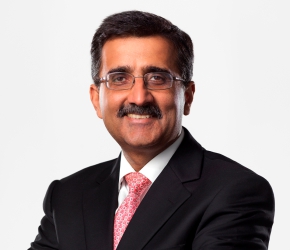 DIN
01888608
Category
Non-Executive and Non-Independent Director
Designation
Nominee Director
Mr. Rajeev Kakar has completed his Masters in Finance and Marketing from the Indian Institute of Management, Ahmedabad and received his Bachelor of Technology in Mechanical Engineering from the Indian Institute of Technology, New Delhi. Mr. Kakar is a seasoned banker, business founder, and entrepreneur with over three decades of global banking experience and expertise in financial services. He has a strong track record of successfully operating large banks/financial institutions and leading business turnarounds, with a demonstrated ability to conceptualize and execute multi-country business strategies, lead acquisitions and business/digital transformations, launch green-field financial services businesses, and deliver profitability over a sustained period, while contributing to the community and actively serving on several prominent boards across different countries.
Mr. Kakar is currently serving as an Non-Executive Director at both Gulf International Bank, Bahrain & Kingdom of Saudi Arabia and Eurobank Ergasias SA, Greece. He has also worked with a number of eminent organizations including Fullerton Financial Holdings Group, dunia finance LLC, UAE, Citibank N.A. and many more organisation. He has well-rounded banking experience and skills with deep product, sector and process knowledge across Emerging Local Corporate/Commercial/MSME/Retail Banking segments in multiple countries.
DETAILS OF COMMITTEES OF BOARD OF DIRECTORS OF SCNL
Name of committee
Chairman
Members
Audit Committee
Mr. Sanjay Kumar Bhatia
Mr. Sanjay Kumar Bhatia
Mr. Satvinder Singh
Mr. Sundeep Kumar Mehta
Nomination & Remuneration Committee
Mr. Sundeep Kumar Mehta
Mr. Sundeep Kumar Mehta
Mr. H P Singh
Mr. Arthur Sletteberg
Mrs. Sangeeta Khorana
Corporate Social Responsibility (CSR)
Mr. H P Singh
Mr. H P Singh
Mr. Goh Colin
Mrs. Sangeeta Khorana
Risk Management Committee
Mr. Anil Kumar Kalra
Mr. Anil Kumar Kalra
Mr. Satvinder Singh
Mr. Rakesh Sachdeva
Stakeholders Relationship Committee
Mr. Sundeep Kumar Mehta
Mr. Sundeep Kumar Mehta
Mr. Sanjay Kumar Bhatia
Mr. Anil Kumar Kalra
Working Committee
Mr. H P Singh
Mr. H P Singh
Mr. Satvinder Singh
Mr. Jugal Kataria
Mr. Amit Gupta
Mr. Ashish Gupta
Asset Liability Management Committee
Mr. H P Singh
Mr. H P Singh
Mr. Jugal Kataria (CFO)
Mr. Amit Kumar Gupta (Head Accounts)
Mr. Ashish Gupta (Head Finance)
Mr. Ashish Dhamija (AVP Finance)
IT Strategy Committee
Mr. Rakesh Sachdeva
Mr. Rakesh Sachdeva
Mr. H P Singh
Mr. Daniel Simpson Jacobs
Mr. Jugal Kataria
Mr. Sanjay Mahajan