Why SCNL?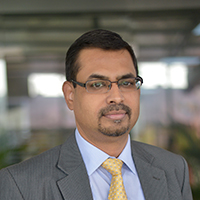 Mr. Subir Roy Chowdhury

Chief Human Resource Officer (CHRO)
" With being India's one of the largest microfinance company, comes the responsibility of nurturing and improving the lives of all our stakeholders, be it our own employees or our customers. As a new generation MFI, we welcome innovative thinking and avoid stereotypes; this is what gives us the cause and capacity to challenge the status quo. At SCNL, we are all about open communication and cultivating a work culture that allows people the freedom to explore their passions and follow their hearts. This is because we truly believe in maintaining a healthy work-life balance and encourage our employees to do it for a happier, better life."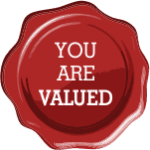 6 reasons you should work with us
LEADERSHIP LEGACY
We groom our people and prepare them to take the helm when the time comes. Every SCNL employee who works with passion and diligence has the chance to learn, grow and lead a team of their own.
TRAVEL & DISCOVERY
As a company seeking to learn about the people we want to help, we often foray into roads less explored. This affords us the rare opportunity to meet new people and discover their cultures and lifestyles.
COLLABORATIVE CULTURE
In an organization committed to excellence, the working environment is one of support, encouragement and guidance. We work together, we work transparently; this is what our successes are built on.
WORK-LIFE HARMONY
SCNL takes pride in its people, and takes care of them too. The company ensures its employees are comfortable and happy during work hours and that they have the time to enjoy their personal lives as well.
INNOVATION FOR CHANGE
Teams are encouraged to brainstorm on bettering themselves, offerings, even the company itself! This empowered thinking inspires us to create more innovative and meaningful offerings for our customers.
MAKING A DIFFERENCE
Financial exclusion is a widespread yet ignored issue. Unlike most companies, SCNL considers social and community improvement to be an organizational goal and not just a CSR initiative.
Experience the difference, work with the best!
Quickly fill our application form